Melbourne, FL Inspection Services
Air Quality Inspection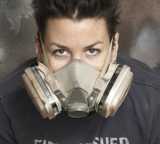 Strange smells. Sudden bouts of sneezing and allergy-like symptom. Feeling sick. Having trouble breathing. Dizziness. These can all be symptoms of poor indoor air quality which could be caused by airborne allergens (animal dander, hair), particulates (tobacco smoke, soot), and gases (CO2, Radon). Unlike most other damage and defects in a home or building, air quality issues are often invisible to the human eye and require special equipment to detect. Ignoring indoor air quality issues can lead to long-term respiratory and health issues which can be even more dangerous for small children and the elderly.
Indoor air quality is one of the EPA's top five environmental risks to public health, and 87 percent of American homeowners are not aware that pollution may be worse inside their homes than outdoors. In fact, indoor air pollution is two to five times worse (sometimes a 100x worse) than the air outdoors!
Bank Draw Inspection
Bank draw inspections are a way for the banks to verify completion percentages on construction projects. When an project is started the bank needs someone to verify completion of the different "phases" or percentages of the project. So they can release the money or funds appropriate to the contractor(s). Bankers cannot personally travel to every construction site and take pictures to verify that the completion claimed is correct. The banks will contract with an company to administer the draw process.
Bank draw inspections are are used on major commercial and small residential projects
Buyers Inspection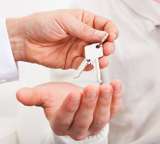 A buyer's inspection is initiated by the home buyer usually as a contingency to the final close of a real estate sale. These types of inspections are designed to assure that there are no hidden surprises for the purchaser.
It is estimated that up to 80% of all home sales are contingent on the buyer's inspection! You'll be hard-pressed to find any real estate-related expert who doesn't adamantly suggest that you require an inspection prior to purchasing a home.
Chinese Drywall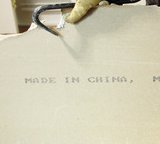 There is usually nothing more frustrating than having to tear down a wall in new construction because you discover that there is a structural issue after the builders have left. Our construction phase inspections monitor the construction of a home or building in various phases so that you, the buyer, have eyes on it....our eyes. We can identify a wide variety of issues with the structure, plumbing, electrical, and other systems and structures associated with new construction. Consider this type of inspection an "insurance policy" against shoddy work and unintentional mistakes ~ because even the best builders make mistakes. After all, they're only human.
Electrical Inspection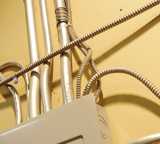 An electrical inspection is an inspection which will help ensure that all electrical systems and wires in a home or building meet legal safety standards. There is a national electric code which many electrical inspectors will use when determining whether a certain electrical installation is acceptable. In some cases, an electrical inspection, or even multiple inspections, will be included with an electric permit, often required by local governments.
If your home does not meet minimum electrical safety standards, then you run the risk of massive electrical failure that can cause power outages, excessive energy loss, or worse, electrical fires.
Four-Point Inspection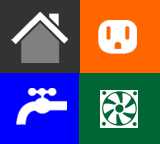 A "four-point" inspection focuses only on four areas of interest in a home, thus the name. It is used to validate an older home's condition prior to a lender authorizing the release of funds. The concern for lenders is that certain systems and structures of the home may be approaching (or have exceeded) their service life. In such cases, a four-point inspection helps lenders to validate whether they will, or will not, release funds to the buyer.
The four areas of interest are:
HVAC (Heating, Ventilation and Air Conditioning)
Electrical wiring and panels
Plumbing connections and fixtures
Roof
Infrared Thermal Imaging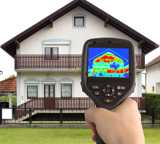 Infrared Thermal Imagine (ITI) is one of the most sophisticated technologies that any home and building inspector can employ. Infrared technology has been used for many decades by military, police, and science organizations, but it is a new phenomena in the inspection profession. ITI technology detects a spectrum of light that is impossible for the human eye to see. This variation is causes by differences in temperature and intensity within the infrared spectrum. Special cameras detect this variance and translates it into colors: black for the coldest temperatures and white for the hottest temperatures.
The advantage of using ITI technology in our inspections is that we can literally see issues that can help us identify energy loss, electrical malfunctions, moisture intrusion, and pest infestation ~ among other things.
Light Commercial Inspection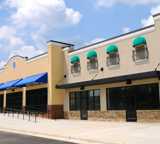 Business operators, commercial property managers, and commercial real estate buyers have to deal with damage and defects just like homeowners. After all, many of the systems that are in a home exist in a commercial building, too. We provide thorough inspection services for light commercial buildings such as retail stores, restaurants, government offices, and storage buildings. Every inspection includes a detailed report that covers a visual and non-invasive inspection of plumbing systems, electrical systems, heating and air systems, structural systems, and more.
Our inspectors are code-certified to inspect most types of commercial building structures. Size is not an issue. We can handle the smallest offices up to warehouse-sized spaces.
Maintenance Inspection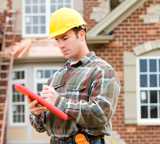 Also called a "Home Health Check-up", preventative maintenance inspections are performed usually once per year simply to ensure the integrity of a home's systems and structure. Because all things have a planned obsolescence period, maintenance inspections help to make the homeowner aware of immediate and upcoming needs for replacement and repair that could save thousands-of-dollars if discovered early-on.
The inspection itself is as thorough as a Buyers Inspection and includes the same high-quality report after the inspection concludes. PMIs are especially recommended after your home has endured inclement weather such as strong winds, excessive rain, extended periods of drought, unusual freezing, or blizzard-like conditions.
Meth Contamination Inspection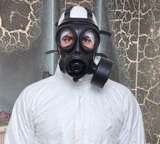 Methamphetamine (or "meth") is a potent drug that is considered to be worse in many regard when compared to even crack cocaine. As a drug that can be made at home, it is often smoked (though it can be snorted and injected, too). The process of making meth, and then using it, will ultimately leave residue behind that can affect the health of a home's occupants. The resident can saturate carpets and rugs, coat walls and countertops, and even circulate through a home's HVAC system.
The following density map shows where meth labs have been discovered on a county-by-county basis by DEA and other police agencies. By no means does this map cover homes where meth is used (smoked, snorted, or injected). If you live in an area that appears to put your home at risk for meth residue contamination, then contact us right away to schedule an inspection.
Mold Inspection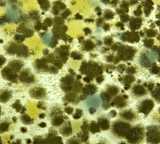 Mold contamination can destroy property and deteriorate health. A mold survey can determine if red flags exist and if further testing is recommended to determine the presence, and type, of mold. Remediation and clearances can be done to eliminate and prevent future infestations.
Keep in mind that mold identification and removal is specialized work that requires special training and testing equipment. Lab work is also required in most cases in order to make an accurate assessment of strain infestations. Not just any inspector is capable of providing this service considering toxic it can be.
New Construction Inspection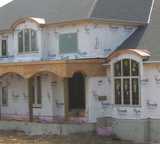 A new-construction inspection is much like a warranty inspection except for the fact that the building and its systems are, in fact, new. Whereas a warranty inspection can apply to re-sale homes that offer a warranty, new-construction inspections are specifically designed for homes that have never been lived-in. Though new homes do not have the wear-and-tear on them that re-sale home may, various contractors associated with the construction may have made mistakes whether by accident or intentionally (such as taking "shortcuts" to finish the job faster or under-budget). A new-construction inspection provides you with an unbiased review by the inspector who acts as an objective and knowledgeable observer on your behalf to identify construction-related, code-related, and installation-related issues with home systems and structures.
Many of the components from a home's system's and structure may be newly assembled, but they may also have been sitting in a lumber yard or warehouse for months. Also, even the best contractors make mistakes that could compromise the integrity of the job they do. It just makes sense to be sure!
Plumbing Inspection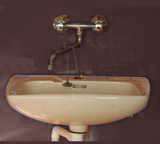 The homes plumbing system inspection is very important. There are actually two different basic systems. The Drain Waste and Vent (DWV) system and the plumbing or "potable" water supply system. The DWV system consists of the drain and waste lines for conveying the used water and sewage to an appropriate location. The vent pipes allow air into the system or vacuum would not allow the drains to correctly flow, the vent pipes also vent harmful sewer gasses into the atmosphere away from (or what is considered an safe distance) any openings in the building envelope. The supply or distribution system conveys clean or "potable" water to faucets and fixtures. Care must be taken when installing certain fixtures or cross contamination will damage the pipes and is an serious health hazard. There are many different materials that are available on today's market. Being able to identify these materials and if they are correctly installed is an skill all Experienced Home Inspectors Must Have.
Most homes have cross contamination issues that can be easily fixed.
Pool and Spa Inspection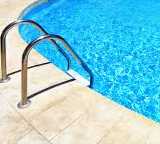 Swimming pools and spas can add beauty, fun, and value to a home. They can also be a safety hazard; especially older pools and spas that are included with a home purchase. A vital step in assuring the safety of a residential pool or spa is to have it inspected by a trained and qualified inspector. Properly maintained facilities reduce the risk of drownings, submersion injuries and entrapments. Image of pool in backyardTrained pool and spa professionals evaluate water quality, safety equipment and the physical conditions of facilities. Our inspections include the following services:
Interior finish materials
Decks, steps and coping
Pumps, motors, blowers, skimmer, filter, drains, heaters (including describing the energy source), automatic safety controls, gauges, visible piping and valves
Cleaning system
The water supply system to ensure there are no cross connections
External bonding of the pump motors, blowers, heaters and other equipment
Operation of underwater lighting, ground fault circuit interrupters, conduit, visible electrical components and timer assemblies
Diving boards, slides, handrails and ladders
The presence or absence of child safe barriers
Roof Inspection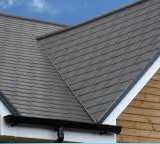 A home's roof is its first line of defense against mother nature. Rain, wind, snow, and heat will inevitable cause a roof system to fail thereby allowing the elements to penetrate a home's interior spaces. When moisture from rain or snow breaches a roof's protection, then mold can eventually take hold. Mold spreads, and it does so with amazing speed. As it grows, it releases spores into the air which can cause respiratory issues and allergy-like symptoms. Mold also causes physical damage to a home that can can cost thousands-of-dollars to repair.
It doesn't matter if your roof is covered in asphalt singles or ceramic time, we know how to inspect it. Please note that inclement weather may affect the scheduling of your roof inspection.
Sellers Inspection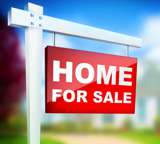 A seller's inspection is initiated by the property owner usually prior to listing the property. It helps the seller to determine what systems and structures of the property need repair. More importantly, it helps the seller and the seller's agent to accurately represent the home by disclosing damage to prospective buyers (which further helps to curb lawsuits). Damage discovered as a result of a seller's inspection can either be repaired by the seller (to maintain market value) or used as a negotiating tool by both seller and buyer.
Being used more and more, a seller's inspection is helping to speed-up the sales process. When sellers can show what damage an inspector found, and how that damage was fixed, the buyer's confidence may increases enough to move the transaction forward. But, the buyer should always hire an their own inspector to perform another inspection to get a second-opinion.
Septic Inspection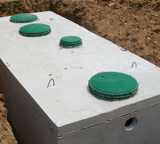 Most inspectors routinely conduct a dye test. This involves injecting a fluorescent dye into the septic system. If the dye shows up on the surface of the ground above the drainfield, the septic system is failing. You should also ask for an "open pit test." This test involves pumping out the tank and removing the dirt that covers the top of the tank and distribution line. Mirrors or video cameras are then lowered into the tank so that it can be thoroughly inspected. At a cost of about $600, this test isn't cheap. But, it's the only way to determine the condition of the holding tank. Since a new septic system can run as much as $15,000, this test is worth the cost. While the inspector is onsite, also ask if the septic system meets current code requirements. And, be sure to discuss your water usage needs to determine if the system is up to the task.
Septic systems fail for many reasons:
septic tank is not big enough
drainfield is not big enough
drainfield is not leveled properly
system has been installed in unsuitable soil
drainfield has been paved or hard-packed
seasonal ground table water is high
surface drainage does not drain from the drainfield
tree roots have interfered with the system
Stucco/EIFS Inspection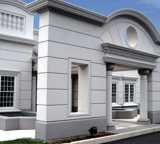 Synthetic stucco, also known as Exterior Insulated Finish System (EIFS), was first used in Europe after the end of World War II to repair all the damaged commercial buildings in Berlin. Synthetic stucco eventually came over to the United States and was initially used on commercial properties. Eventually, builders began using synthetic stucco on residential properties. Synthetic Stucco can be very beautiful as well as low maintenance, durable and energy efficient. It really does not deserve the complete black eye reputation it has.
Synthetic stucco installation begins with attaching Expanded Polystyrene (EPS) foam panels to the plywood sheathing of the structure. A fiberglass or wire mesh is then attached to the foam. The stucco, which is an acrylic, rubber based product, is applied in one or two coats, and the final product is typically 1/16th to 1/8th inch thick.
Warranty Inspection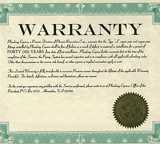 Home builders often initiate a "warranty" on a house for a period of one year or longer which is designed to cover the costs to repair systems and structural-related problems during the warranty period. A warranty inspection should be performed prior to the expiration of the home warranty contract so that you can address repairable issues with the builder while the warranty is in-force. Otherwise, you may be fully liable for the repair costs on your own should you allow the warranty to expire prior to discovering defects. Warranty inspections allow you to take full-advantage of the warranty's benefits which can save you from paying out-of-pocket for repairs that may otherwise have been the fault of the builder or OEM manufacturer.
You've heard it before: "It broke just as soon as the warranty expired!" If anything, a Warranty Inspection holds builders, installers, suppliers, and manufacturers liable for their work and products. The few-hundred dollars you pay for a warranty inspection could very-well save you from having to hand-over thousands (or tens-of-thousands) of dollars for future repairs and new systems that were damaged before the warranty expiration!
Water Testing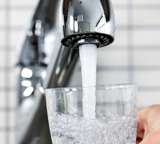 Testing is vital in determining whether the water in your home's pipes are contaminated. Most contaminants are colorless and oderless, including arsenic, radon, and lead. The Environmental Protection Agency (EPA) recommends routine testing for common contaminants such as dissolved solids, bacteria, pH balance, nitrates, and more.
Water testing includes tap water supplies and not just well water (which is a similar, but separate test).
WDO Inspection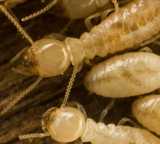 Sometimes called "termite inspections", this specialized inspection looks for damage caused by any type of insecta, primarily termites that feed on, and nest in, the wood that supports your home's frame, porch, patio, flooring, ceiling, and other places. Of course, not all wood-destroying insects are termites. Ants, bees and beatles, and various larva are also known for making a buffet of your home's wooden elements and thereby compromising the soundness and integrity of your home's ability to support itself. The damage caused by wood-destroying insects can certainly lead to the sharp devaluation of your property's value as well as increasing the danger for occupants.
LivingWithBugs.com WDO identification chart (PDF)

FastFacts aggregated WDO links
Well Water Testing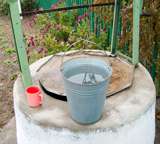 Properly constructed and maintained water wells can provide many years of trouble-free service, but wells can eventually deteriorate or become damaged and allow surface contaminants to enter the water. In addition, some groundwater can contain one or more chemical substances in levels above health-based standards. In some cases, contamination of the water can be detected by sight, taste or smell; however, many of the most serious problems can only be detected through laboratory testing of the water. Public water systems are tested regularly for a variety of contaminants. However, if you have a private well, regular testing is your responsibility. Well construction inspection and improvements, such as fixing a crack in a casing, are important steps in keeping your well water safe.
Water that has become contaminated by human or animal waste can transmit a variety of infectious diseases, including dysentery, salmonellosis, hepatitis, and giardiasis. Symptoms vary, but nausea, vomiting, and diarrhea, with or without fever, are most common. These bacteria do not usually cause disease themselves, but their presence indicates that surface contamination has found its way into the well and disease organisms may also be present.
Wind Mitigation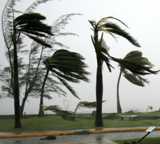 A windstorm inspection, also referred to as a windstorm mitigation inspection, windstorm insurance inspection or wind mitigation inspection, is a kind of home inspection common in the coastal areas of the Southeastern United States.
Windstorm inspections look for construction features that have been shown to reduce losses in hurricanes, such as a hip roof, concrete block construction, the presence of gable end bracing, shutters and opening protections, the presence of roof to wall attachments such as toe nails, clips or hurricane straps, and the presence of a secondary water resistance barrier.
A homeowner with windstorm insurance can often submit the results of a windstorm inspection to their insurer to obtain discounts on their windstorm insurance. In Florida, for example, premium discounts for certain favorable wind mitigation features are mandated by State law and can total 45% of the original policy's premium. In coastal parts of Texas, the State mandates windstorm inspections prior to certifying a new building.
---